Student Services has Moved
The services previously accessed from the Student Services website are now available at student.uwo.ca. This change aims to improve your online experience by merging various services into a single website.
If you have never successfully logged in to student.uwo.ca please click here to retrieve your Access Code, and then log in to student.uwo.ca again.
---
To View services previously available from this site log in to student.uwo.ca and find Student Services links in the right hand navigation under 'Student Services Links' (view image below).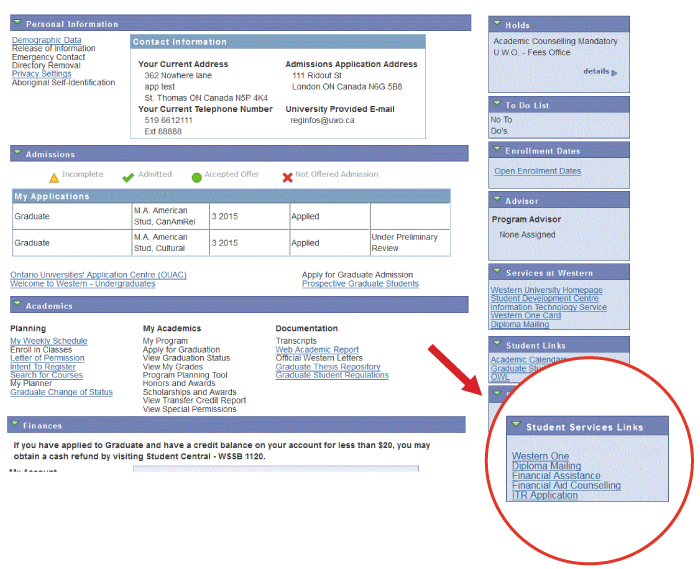 ---
By clicking on the Financial Assistance link you can view all your Financial Aid applications. See below for an example.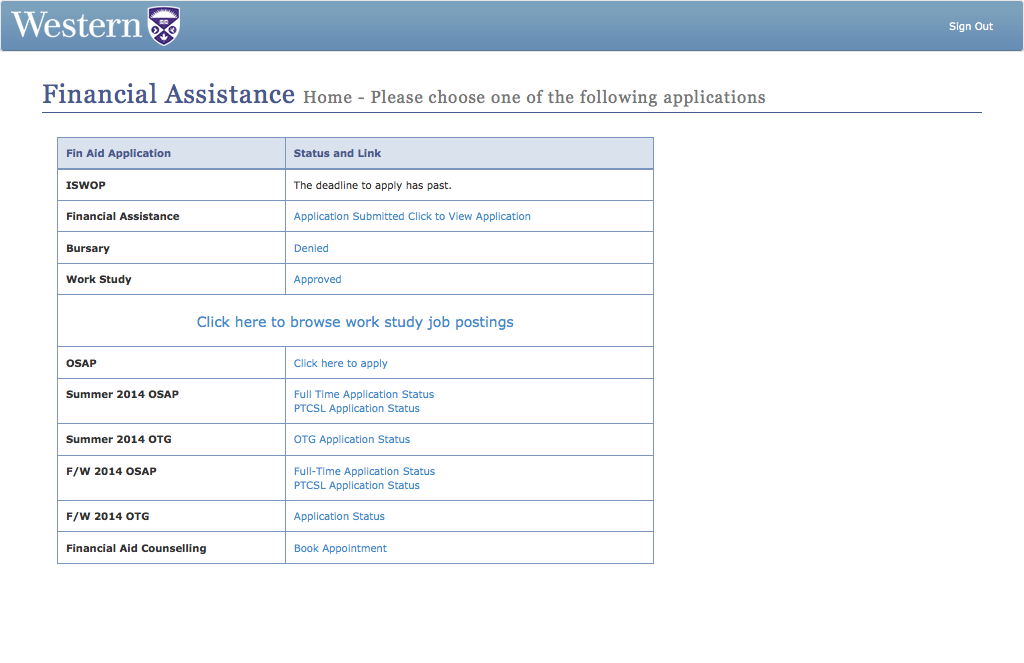 ---
To access your personal timetable visit Student Center and click on My Weekly Schedule. Scroll to the bottom to choose Printer Friendly Page.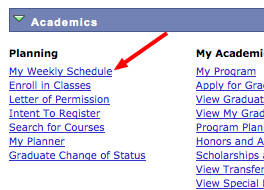 >